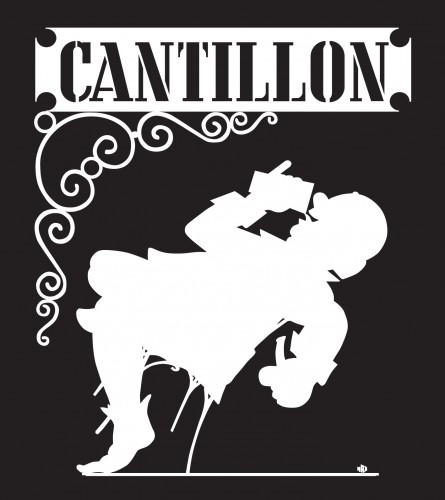 Beer geeks, rejoice. Shelton Brothers, the importer & distributor of world-class beers & ciders, will soon be sending beer back to Seattle after a several year hiatus. They will be represented in Seattle by the new Urban Family Distributing, the same owners of Urban Family Brewing & Public House in Ballard.
Shelton Brothers is perhaps best known for importing a large number of major breweries from overseas, such as Cantillon, Mikkeller, Fantome and Struise, but also exciting is their portfolio of craft beer from various corners of the U.S. Those breweries include Jolly Pumpkin from Michigan, Cambridge Brewing from the Boston area, Crooked Stave from Denver, Grassroots (a line of beers from the very popular Hill Farmstead Brewing) from Vermont and several others.
Urban Family says they will be "bringing back the full Shelton catalog", which you can find most of listed here. They will be launching the portfolio with four kick-off events, all featuring a different lineup of beers: Pinebox on September 26, Brouwer's Cafe on September 28, Beveridge Place Pub on October 3 and down in Tacoma at The Red Hot on October 9.
David Powell, Sean Bowman and Tim Czarnetzki of Urban Family will all be owners in the new distributing business, and Geoff Sampson brings six years of experience in sales at Maritime Pacific to his new position of Director of Sales for Urban Family.
According to Czarnetzki, he thinks that the awareness of many of these brands among beer geeks and the people that run beer-focused businesses is already quite high. They have rented a distribution space in Fremont where they will be receiving regular deliveries of stock available for purchase;  it won't be a once every three months an order comes in and all of a sudden the market is flooded situation. Don't expect that to mean you'll be able to find things like Cantillon any time you want, though. Some of these breweries only send beer to the U.S. a few times a year.
The Urban Family team is also excited about collaborations. Breweries within the Shelton Brothers catalog often join together to create collaborative beers, and it sounds like Urban Family will be a part of that as well.
With the Urban Family team now owning a public house/brewery and distributing a specialty line of beers to other bars/retailers, there could seem to be room for some conflict. But, Czarnetzki doesn't think that will be an issue. "At this point about 85% of Urban Family Brewing's sales (at the Public House) are of its own beer. While we will have awesome kegs on from Shelton from time to time, we're really concentrating on taking care of our accounts and that will remain the priority."
Urban Family will be limiting themselves to distributing Shelton Brothers products alongside beers from their own brewery. According to Czarnetzki, "In the future we may have space for some other things but right now our goal is to get these beers out and about town as much as we can."
Cheers to the guys at Urban Family for making this happen!