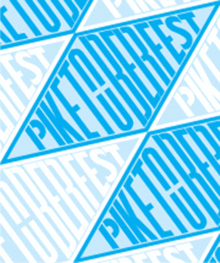 We are entering Oktoberfest season here in the NW and around the world. There will be quite a few places to celebrate, but Pike Brewing's 2nd Annual Piketoberfest promises to be worth your time and money. $40 covers a large selection of food, 10 drink tickets, live music and more. Your money will also benefit the Pike Place Market Foundation, which supports people in need around the neighborhood.
Tickets can be purchased in advance on Brown Paper Tickets.
More from Pike:
2ND ANNUAL PIKETOBERFEST

A benefit for the Pike Place Market Foundation

Cost: $40.00
Admission includes: all food, authentic Piketoberfest beer mug, 10 drink tickets, music, and up to $4 of validated parking at Russell Investment Garage


PIKETOBERFEST is a harvest festival featuring local and imported German-style food and drink. It is an opportunity to compare local craft beers spirits, liqueurs, wines and spirits with their German counterparts. Forty vendors, along with local musicians, will add oomph to the annual celebration. Keep an eye on the Piketoberfest Facebook page where confirmed vendors and entertainment details will become available.

There will be an abundance of extraordinary foods to sample, but it is important to remember that not all people are so fortunate as to be able to enjoy this bounty of the season! For this reason, we are teaming up with The Pike Market Foundation to once again make Piketoberfest a benefit to support their efforts in providing medical services, low-income housing, child care, and other social services to people in need. The Pike Place Market neighborhood is rated as one of the country's most livable and diverse, in large part due to the work of The Market Foundation.

Munich's famed Oktoberfest is the 'mother of all festivals.' It is an annual event that just last year brought in more than six million guests from all over the world. Originally a royal wedding party, Oktoberfest has become a grand county fair with rides, exhibits, and, of course, beer pavilions (tents) at its heart. Tourists too often have the idea that the Oktoberfest experience is all about over consuming beer while dancing on the table to the beat of an 'oompah' band, but there is another, gentler Oktoberfest that most people, even if they live in Munich, don't know about. Each year the mayor, public officials, media stars, brewers, pavilion owners, and a few lucky guests from out of town, are invited to private rooms in one of the 14 giant tents where they dine like the royalty for which the festival was originally created. Many dress in medieval costumes and compete in a crossbow shoot. Everyone celebrates with the best quality local beer, wine, schnapps and food reflective of the harvest season. It is this, the lesser known Oktoberfest, which Pike has in mind as the model for PIKETOBERFEST.

Get a FREE, safe ride home! Piketoberfest guests are all eligible for one free ride from Uber (up to $30 value). Simply download the Uber app and enter the promo code "Piketoberfest" to redeem. First-time Uber users only.